---
USA, Canada, Mexico
Buy Your

USA, Canada, Mexico

SIM Cards In Australia - Best Prepaid Sim For Travel
Don't let international roaming fees ruin your trip! Discover the best SIM for USA, Canada, Mexico designed specifically for tourists. Your #1 source for North America SIM cards. Stay seamlessly connected while traveling without the burden of hefty international roaming fees.
Over 12,000+ Reviews across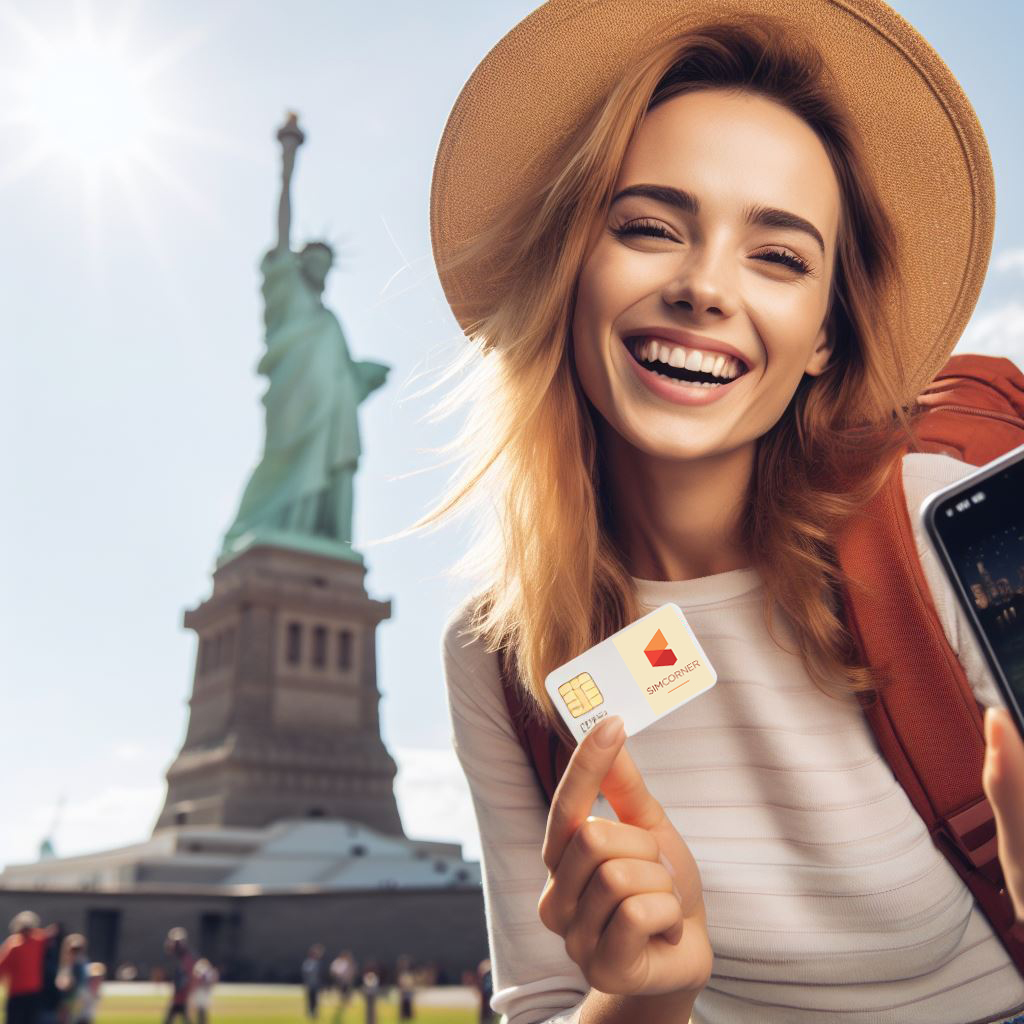 Shop by Countries in USA, Canada, Mexico
Prepaid SIM Card for North America (USA, Canada, Mexico)
North America is a large continent with many different cultures, languages, and landscapes. It can be difficult to travel from country to country without having the right phone plan. Luckily for you, there are prepaid SIM cards for North America! Or if you going to just USA OR Canada Or Mexico, we have prepaid options for them as well. This post will answer some of your most pressing questions about these international plans - how they work, why you should buy one with SimCorner, and what types of phones are best to use on them.
What are prepaid SIM cards for North America
A prepaid SIM card to stay connected whilst in USA, Canada, or Mexico without having to pay outrageous roaming fees. There are many different types of these international plans - we will go over the benefits and how you can set up one with us below!
One important thing that makes our service stand out from others on the market is its reliability. As the sim card is from one of the two main carriers in America, they offer coverage in most of the main cities and/or tourist areas.
How do I set up a prepaid SIM card for USA, Canada, or Mexico
The Sim Cards that SimCorner sells are activated based on the activation date you provide at the time of purchase. This is when your 30 days begin. This is also the date that you can start using your services when you're at the covered destination. All you need to do when you land is insert it into your phone and away you go.
Why should you buy a prepaid SIM card with SimCorner
One of the main reasons is that you can choose your plan and package before landing in America. This ensures that you purchase a service that will be most suited to your needs. Also, being able to activate the sim before you land means that you can start using your phone the moment you step outside of the airport.
Furthermore, when a sim is activated we can retrieve the phone number from the system. As an option for our customers, if you are travelling for less than 30 days you can look at providing an earlier arrival date when purchasing the sim card, bearing in mind that your 30 days of service will still begin from that date. You can then e-mail us on the activation date you provided requesting your phone number which we can then forward to you.
Get the Right SIM Card for USA, Canada, Mexico for you

For instance, if you're heading to sunny Florida on a family holiday but are worried about keeping the children entertained, we'd suggest looking at a SIM for the USA with lots of data. Why not look at the Unlimited 4G data SIM? That way your children can Snapchat their friends to their heart's content while you enjoy some peace and quiet - everyone's happy.
Alternatively, if you're visiting some friends in New York and need unlimited calls to USA mobiles and landlines, and then heading to the Great White North, why not look at our 15GB USA Canada Mexico SIM Card? It'll give you enough data to get you by while also giving you all the minutes you need to stay in touch while navigating the busy streets of both the USA and Canada.
If your trip will take you beyond the border to soak up the rays in sunny Mexico or scenic Canada, we've got you covered. The Unlimited USA, Canada, Mexico prepaid SIM cards will cover you, giving you all the minutes and data you need to stay in touch while stateside and beyond, without incurring expensive roaming charges.
Which type of phone is best to use with your new international plan - smartphone
Any unlocked mobile phone (mobile phone not locked to any network) that is compatible with the Verizon, T-Mobile or AT&T network. 
Please note that being on a post-paid plan or contract with your local carrier doesn't mean your phone is locked. If you are unsure, please check with your current service provider.
These are the most popular phones used with Verizon & T-Mobile USA sim card options:
iPhone 12 pro, iPhone 12, iPhone 13 Pro, Samsung Galaxy S21, Google Pixel 5.
All phones noted below are also compatible with the T-Mobile network and 4G Data WILL work on these phones;
iPhone Models:

7, 7 Plus, 8, 8 Plus, X, Xr, Xs, Xs Max, 11, 11 Pro, 12, 12 Pro, 13, 13 Pro, 13 Pro Max, iPhone 14, iPhone 14plus, iPhone 14 Pro, iPhone 14 Pro Max

& newer
Samsung S series Models:

S6, S6 Edge, S7, S7 Edge, S8, S8+, S9, S9+, Note 5, Note 8, Note 9, S10e, S10, S10+, S20 , S20+ & S20 Ultra 5G, S21 , S21+ & S21 Ultra 5G, S22 , S22+ & S22 Ultra

& newer
Google: 

Nexus 6P, Pixel, Google Pixel XL, Pixel 2, Pixel 2 XL, Pixel 3, Pixel 3 XL & Pixel 4, pixel 5, Pixel 6, Pixel 6 pro and newer

models
Huawei: Mate 8, Mate 9, Mate 10 Pro, P20 Pro, P30, P30 PRO, P40, P40 PRO
OnePlus: 5, 5T, 6,7
Is my phone compatible with the AT&T USA sim card options:
Due to the 5G network upgrades AT&T are undertaking, whilst in the USA, Android phones are having calling issues on the AT&T network (data is working fine). If you need calling service we recommend that you purchase the T-Mobile or Verizon sim card options HERE (subject to compatibility). Apple iPhone 6 or newer are still fully compatibility with the AT&T network. Should you have any queries, please email us at support@simcorner.com 
With so many options out there, it's hard to know which international plan is best for you. We have a wide variety of plans from different providers that will suit your needs and budget - check them all out today! Your questions about these types of plans are answered by our team here at SimCorner. Contact us anytime if you need help finding the right Prepaid plan option for you or want more information on how they work with any phone type. Plus, we offer free shipping Australia-wide on all travel sim cards!