---
eSIM
Buy Your

France eSIMs

in Australia
Looking for the perfect France eSIMs for your travel needs? Discover the best France eSIMs option designed specifically for tourists. Choose our France eSIMs to stay connected and travel without worrying about hefty roaming fees.
Over 12,000+ Reviews across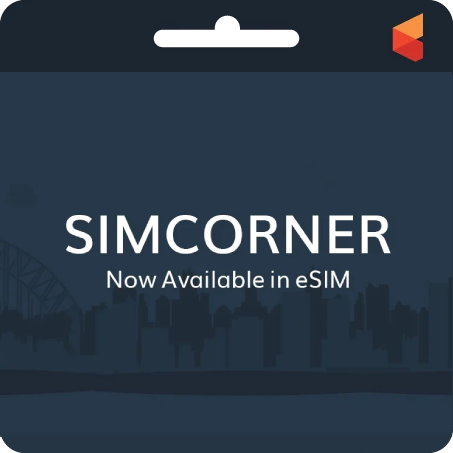 France eSIMs Options
Sorry, there are no products in this collection.
Best Prepaid eSIM France For Tourists
France is a must-stop destination for anyone travelling through Europe. This country is full of unique landmarks, charming cities and picturesque towns off the beaten track. When you're planning a visit to France, you'll want to make sure you can stay connected with family and friends. An excellent option for staying connected is by purchasing an eSIM!
Use a SimCorner eSIM in France to stay connected
An eSIM (or embedded SIM) is a SIM that is embedded into your phone, meaning you don't need to swap out your current SIM card to be able to use it. It is easily activated using a code and can be used straight away. SimCorner has a range of eSIM plans available in France, from plans that are data-only to ones that have calls, messages and data included in the price. You can use the eSIM the same way you would a normal SIM card in any device that is eSIM enabled - as most modern smartphones and tablets are. 
A SimCorner eSIM for France means you'll be connected to the best local provider and won't have any issues accessing services, no matter where you are in the country. Check out the range of eSIM and SIM France plans from SimCorner today to find the best plan for your travels. 
FAQs for eSIM cards in France
When does my data plan start?
As soon as you activate your eSIM for France, your data plan starts. 
Can I renew or extend the data on my eSIM?
No - you cannot extend or renew the data on your eSIM. The best option to ensure you have coverage beyond the time frame of your eSIM in France is to purchase an additional eSIM that will provide you with more data. 
Can I make phone calls and send messages with my SimCorner eSIM?
Make sure the SimCorner eSIM plan you purchase covers messages and phone calls - it is possible to buy data-only eSIM plans for France, and if you do, you will not be able to make phone calls and send messages. 
Can I share data with other devices?
Yes, you can. You can share your eSIM France data plan with other devices via the hotspot or tethering feature. 
Which devices work with the eSIM card?
eSIM cards are compatible with any eSIM-enabled devices. Most smartphones, tablets and smartwatches are compatible, including the latest iPhones, Samsung phones or Google Pixel devices. It is best to check with the manufacturer if you're unsure. 
How do I set up the eSIM on my device?
Once you've purchased your eSIM for France, you'll receive a confirmation email. This email will have step-by-step instructions for you to follow and set up the eSIM on your device. 
Can I keep my WhatsApp number?
You can keep your original WhatsApp number when using eSIM France plans. 
How can I check my data balance?
Check your data balance by dialling *11*6# and then pressing Call. You can also check the balance online. 
Do I have to activate data roaming on my device?
No, you don't have to activate data roaming on your eSIM France device - this will automatically be activated. 
What eSIM data plan should I choose for France?
Choose the eSIM France data plan that works best for you! Browse the full range of plans at SimCorner, and decide which will suit your travel plans in France the best. 
Which eSIM carrier will I connect to in France?
SimCorner's eSIM France plans are compatible with the major networks in France. You will most likely be connected to Orange, Free or Bouygues Telecom.