---
eSIM
Buy Your

UAE eSIMs

in Australia
Looking for the perfect UAE eSIMs for your travel needs? Discover the best UAE eSIMs option designed specifically for tourists. Choose our UAE eSIMs to stay connected and travel without worrying about hefty roaming fees.
Over 12,000+ Reviews across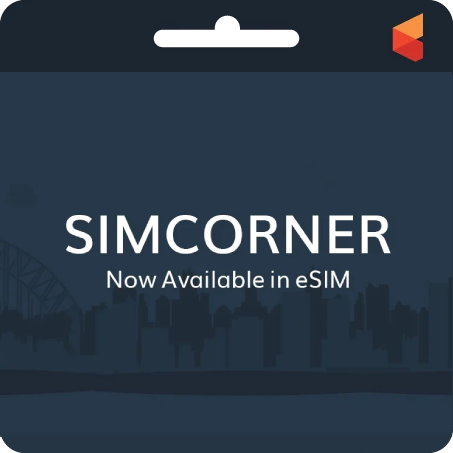 UAE eSIMs Options
Sorry, there are no products in this collection.
Best eSIM For Dubai Travel
Staying in touch while travelling in the UAE is easier than ever, with an eSIM for the UAE and Dubai! Travelling to the United Arab Emirates can be an exciting experience, with luxurious beaches and bustling cities to explore. Before you take off to immerse yourself in the trip of a lifetime, make sure you can stay connected by purchasing an eSIM.
Find the best eSIM plan for UAE at SimCorner
An eSIM is also known as an embedded SIM. This means that the SIM functionality is built into the device, leaving you without needing a physical SIM card. eSIMs are activated using a QR code and can be used instantly. They provide an excellent alternative for travellers and operate the same as regular SIM cards. 
SimCorner has a range of eSIM plans available for those travelling to Dubai and the wider UAE. Depending on the plan you choose, you'll have access to data, calls and messages with a reliable local provider, giving you the ability to stay in touch with family and friends while travelling. 
Browse the full selection of eSIM plans for UAE at SimCorner today, and find the plan that suits your travel needs. 
FAQs for Dubai eSIMs
When does my data plan start?
The data plan on your Dubai eSIM starts as soon as you activate your eSIM. 
Can I renew or extend the data on my eSIM?
No, you are unable to renew or extend the data on your eSIM once it runs out or the eSIM plan finishes. If you'll be travelling longer than the period the eSIM for Dubai covers, the best thing to do is purchase an additional eSIM so you can swap once the first has expired. 
Can I make phone calls and send messages with my eSIM?
SimCorner offers a variety of eSIM plans for Dubai. If your eSIM plan is data only, you won't be able to make calls and send messages. Take a look at the range of plans to choose the right one for you. 
Can I share data with other devices?
Yes, you can share the data on your eSIM for Dubai with other devices via the hotspot or tethering feature.
Which devices work with the eSIM card?
As long as your device is eSIM-enabled, it will be able to work with an eSIM. The latest models from Apple, Samsung and Google will be able to support an eSIM, whether they are smartphones, tablets or smartwatches. 
How do I set up the eSIM on my device?
To set up your eSIM for Dubai, follow the steps in your confirmation email. 
Can I keep my WhatsApp number?
You can keep your current WhatsApp number when changing to an eSIM. 
How can I check my data balance?
There are two ways you can check your eSIM data balance. You can check online, or you can dial *11*6# and then press Call. These are the quickest and easiest methods of checking your balance. 
Do I have to activate data roaming on my device?
Yes, you will need to make sure your device has data roaming activated before using your eSIM for Dubai. 
What eSIM data plan should I choose for UAE?
There is a range of eSIM plans available for Dubai and the UAE. When choosing, consider your travel plans - how long you will be gone, what services you will need - before choosing your final plan. 
Which eSIM carrier will I connect to in UAE?
SimCorner eSIMs will connect to the local UAE carrier. This means you will most likely be connected to Du or Etisalat while using your eSIM around UAE.