---
eSIM
Buy Your

Germany eSIMs

in Australia
Looking for the perfect Germany eSIMs for your travel needs? Discover the best Germany eSIMs option designed specifically for tourists. Choose our Germany eSIMs to stay connected and travel without worrying about hefty roaming fees.
Over 12,000+ Reviews across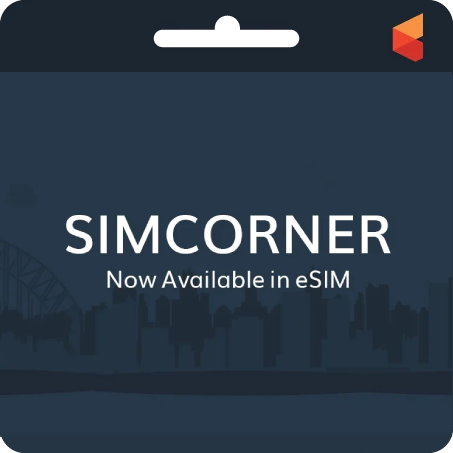 Germany eSIMs Options
Sorry, there are no products in this collection.
Best Prepaid eSIM Germany For Tourists
Are you ready to see the sights and sounds of Germany? This beautiful country tucked in the centre of Europe has been the site of many a historical event. Known for its wide range of attractions, Germany is full of picturesque cities and rural towns, as well as miles of natural beauty. 
Before you set off to explore Germany, it's important to find the best eSIM for your journey, so you can stay safe and connected during your time travelling. An eSIM is an entirely digital sim card that is embedded into modern phones and tablets. You can use it the same way you would a normal SIM card - make calls, send texts, receive notifications and keep connected.
Why SimCorner's eSIM for Germany is the top choice for travellers
SimCorner's eSIM for Germany is a top choice for travellers who want reliable coverage while travelling around the country. SimCorner's eSIM works exactly as a normal SIM card would, except that the eSIM is embedded into your device and doesn't need a physical card to be used. 
It's quick and easy to activate and can provide all the same services - calls, messages and data, to make sure you stay connected with family and friends around the world. 
With your eSIM for Germany, you'll be connected to the best providers, ensuring smooth coverage. Check out our full selection of eSIMs and regular SIM cards for Germany, and find the best deal for you today!
FAQs for eSIM cards in Germany 
When does my data plan start?
Your eSIM data plan in Germany starts immediately after activation, providing you with seamless connectivity.
Can I renew or extend the data on my eSIM?
You can't top up a data plan on your eSIM once you have exhausted it or the time period runs out. The best way to ensure coverage throughout your trip is to purchase additional eSIMs. 
Can I make phone calls and send messages with my SimCorner eSIM?
You can make phone calls, send messages and use data services with your eSIM card for Germany unless you purchase a data-only plan. If this is the case, you will not be able to make calls or send messages outside of web-calling or messaging services like WhatsApp or Skype.  
Can I share data with other devices?
You can share the data loaded onto your eSIM for Germany with other devices. This can be done via your hotspot or tethering feature. 
Which devices work with the eSIM card?
eSIM cards only work with eSIM-enabled devices. Before purchasing an eSIM for Germany, it is important to check your tablet, smartphone, and smartwatch are all eSIM-enabled. Most recent models of iPhone, Samsung or Google Pixel will be eSIM-enabled, but it is good to check with the manufacturer before purchasing. 
How do I set up the eSIM on my device?
Setting up your eSIM for Germany is easy. Follow the instructions provided in the purchase confirmation email - it will take you through step by step what needs to be done. 
Can I keep my WhatsApp number?
You can keep your original number on WhatsApp. You need to verify your original number when you set up the app on your eSIM-enabled device. 
How can I check my data balance?
In general, you are able to check your data balance online or by dialling *11*6# and then pressing Call. 
Do I have to activate data roaming on my device?
Yes. you will need to have Data Roaming turned ON in your phone's settings when using this eSIM. The instruction sheet that comes with the eSIM will provide detailed information to set up the eSIM. 
What eSIM data plan should I choose for Germany?
This depends on the length of your stay and your usage requirements. Make sure you take the specifics of your trip into account before purchasing an eSIM plan for Germany. There is a range of plans available, so make sure you check out the full range of options before leaving.
Which eSIM carrier will I connect to in Germany?
While in Germany, your eSIM will connect to a local carrier to ensure the best coverage is available for you. In Germany, this could be carriers such as Deutsche Telekom, Vodafone, or Telefonica O2.